EPAM Anywhere: Nothing → PoC
In 2019 EPAM started the Anywhere program to transform it's core business processes and be able to work with remote teams of independent contractors. I was in the team of designers who were faced with an ambitious goal — make possible to employ millions of engineers from cities without EPAM local representatives.
Our design team was assigned at the early stages of the project, aiming to help more than 20 stakeholders and EPAM top managers align on a product vision for the whole program thought service design activities and artifacts.
This is first part of the EPAM Anywhere case study.
See also: Part 2 and Part 3.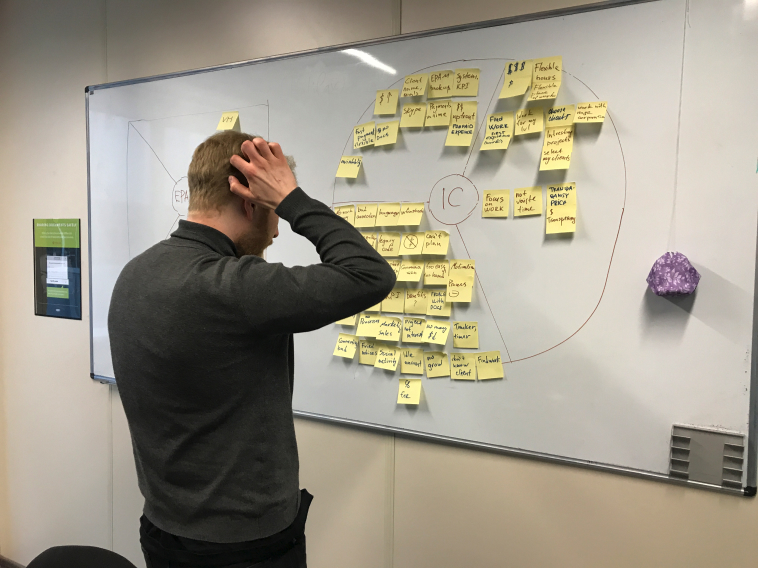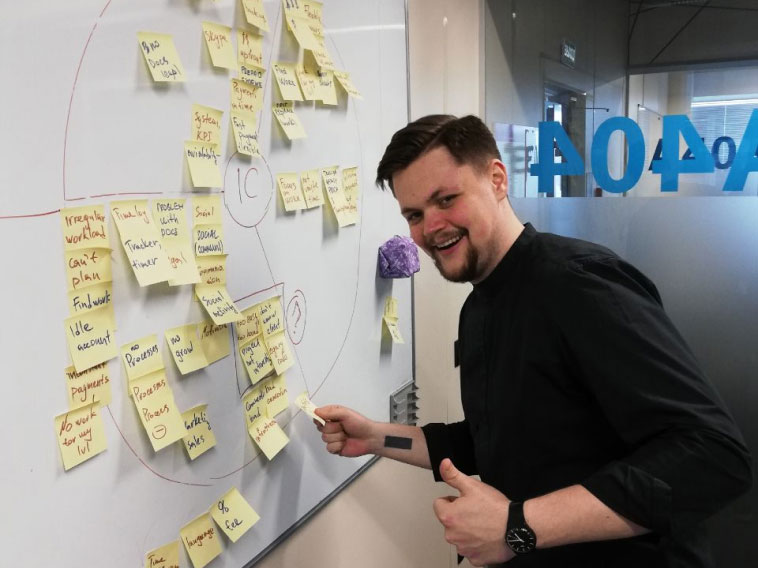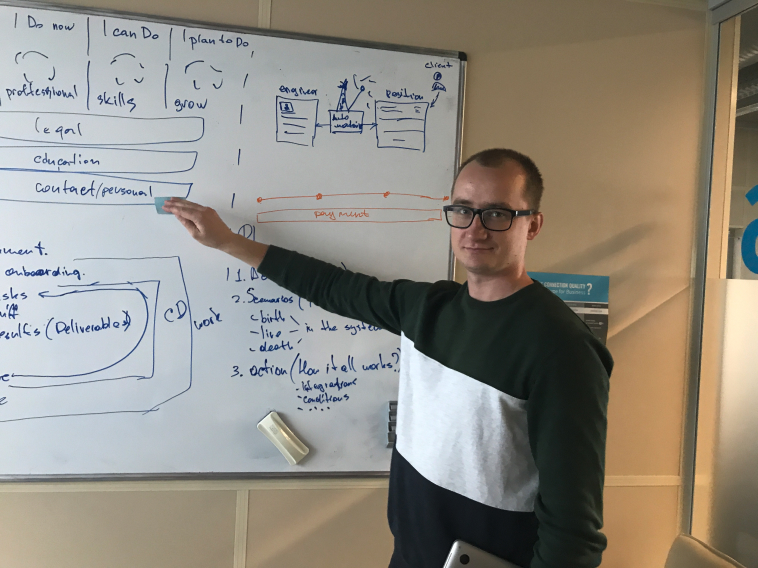 Activities
Working against tight deadlines and in the face of high uncertainty, our team managed to run several design activities and deliver a bunch of service design artifacts, including, but not limited to:
desk researches;
interviews;
design team workshops;
customer journey maps;
service blueprints;
prototypes.
Those artifacts that helped design directors communicate our vision to stakeholders. Our team mainly worked on the supply — remote engineers — part of the program, but our artifacts helped other streams and stakeholders to align on a product vision for other parts of the program as well.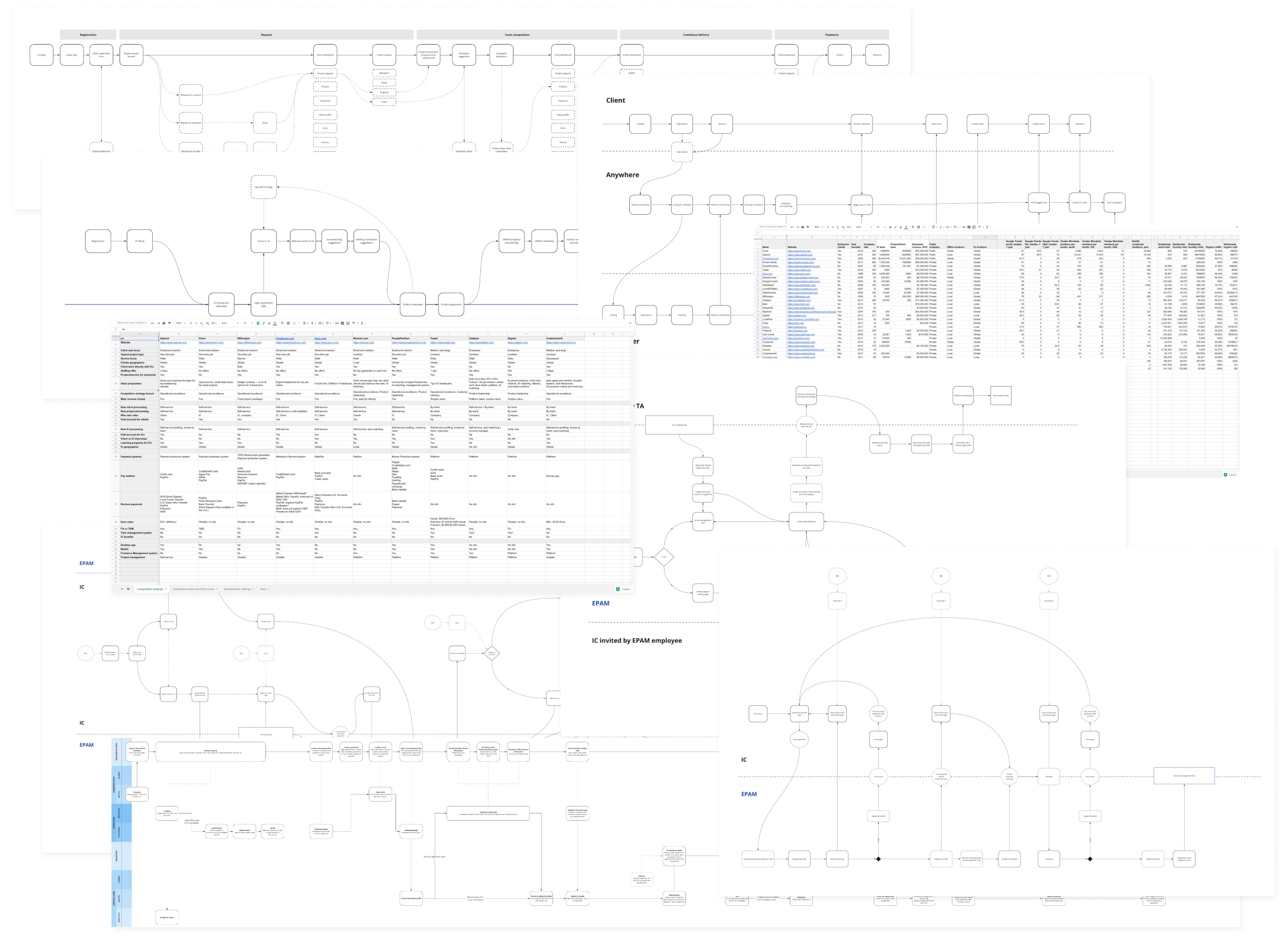 Results
Since the start of our engagement, stakeholders aligned on the vision, and slowly but surely began working towards our common goal — give equal working opportunities to everyone anywhere.
After the work was done, our team started to focus on the employee-facing part of the system — EPAM Anywhere portal.