Carsharing app concept
EPAM had a vacant position for UX-designer with it's test task being a concept for car-renting app. User story implied renting a car for a single day in an unknown city. Task included designing a screen mock-up, short method and solution description as well as making a presentation for senior designers. I successfully completed this task and got the job offer.
At EPAM designers follow Design Thinking methodology when developing a project. I considered using the same method for completing this task to familiarize myself with all it's stages.
Empathize
Car-sharing is quite a strange theme for me: I don't own a car, nor do I have a driving licence, only a few of my acquaintances do. In fact the whole car-sharing enterprise is quite sparse in my hometown. To identify the problems people solve with car-sharing I conducted a small research, which included:
interviewing drivers, that are used to renting car while travelling
issuing a survey in a Telegram-chat, interviewing active car-sharing users from different cities
browsing a few video-reviews of car-sharing services
studying some scientific publications and studies

This research concluded a list of user expectations from a car-sharing app, as well as a list of problems that an app would address in future.
cars should be available at all times and be as close to the user as possible
app should encourage safe parking
all Terms and Services should be as clear as possible, especially considering pricing, parking and insurance
Considering the task and the results I got from research, I decided to focus my concept on navigation in a foreign city: app should assist in finding an available car, navigating the driver to their destination, finding a parking spot and reaching desired destination.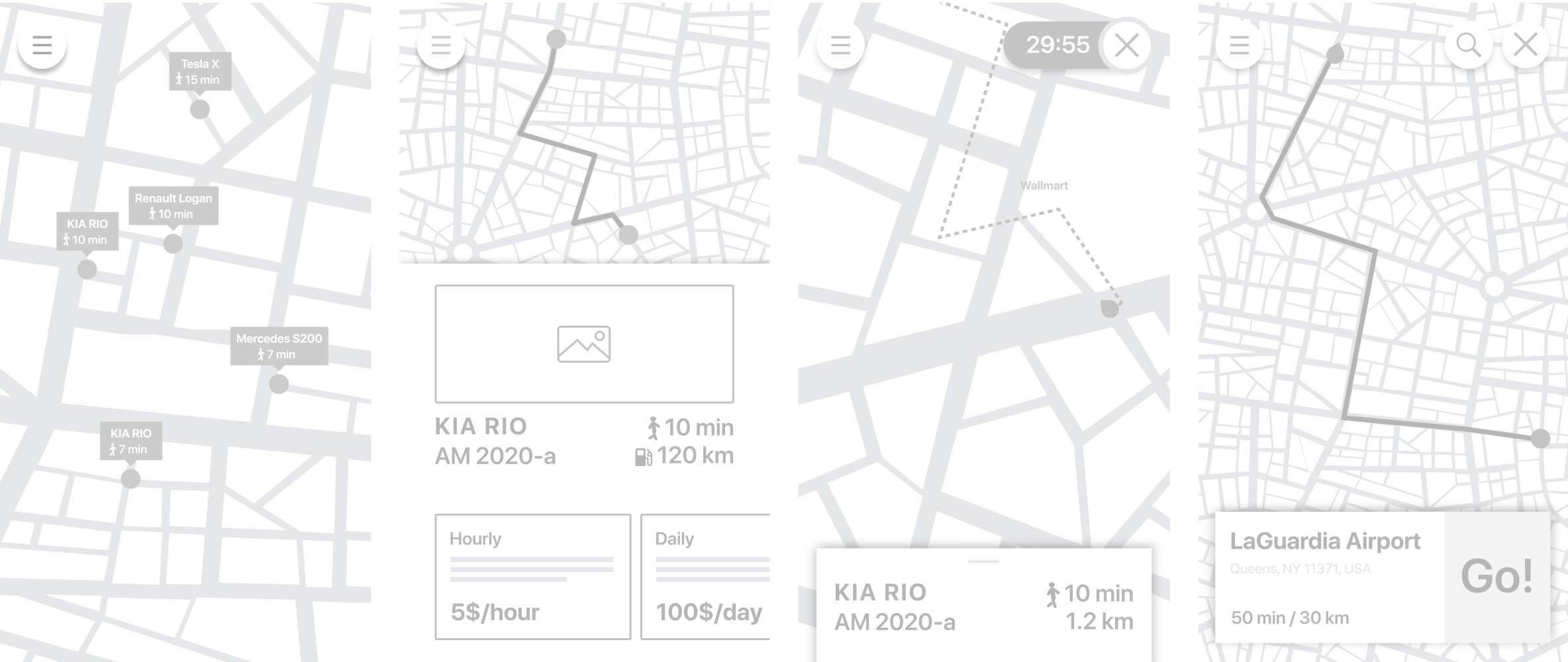 Define & Ideate
Using all gathered data from the previous stage I issued two Job Stories:
When driving in a foreign city, I want to find a car quickly, reach destination safely and leave car in a convenient spot while avoiding wandering unknown streets.
When agreeing on car-sharing Terms and Services I would like pricing, insurance and gas fees to be understandable in order not to get in trouble in a foreign city.
Based on these Job Stories I created a Journey Map comprising users' actions, problems, interview quotes and my own design ideas. JM covers all stages of product interaction: Request, Discovery, Onboarding, Use, Retention, Offboarding, focusing on core stages for this app: Onboarding and Use.
Prototype
For each core stage I devised wireframes, that I later converted in a clickable prototype covering main user-flow. I also suggested a UI-design draft for one of the screens.
Wireframes on JM and UI-design 👨‍🎨
Test
During design process I continuously conducted user testing, focusing on intuitivity of user flow, especially for the first-time users.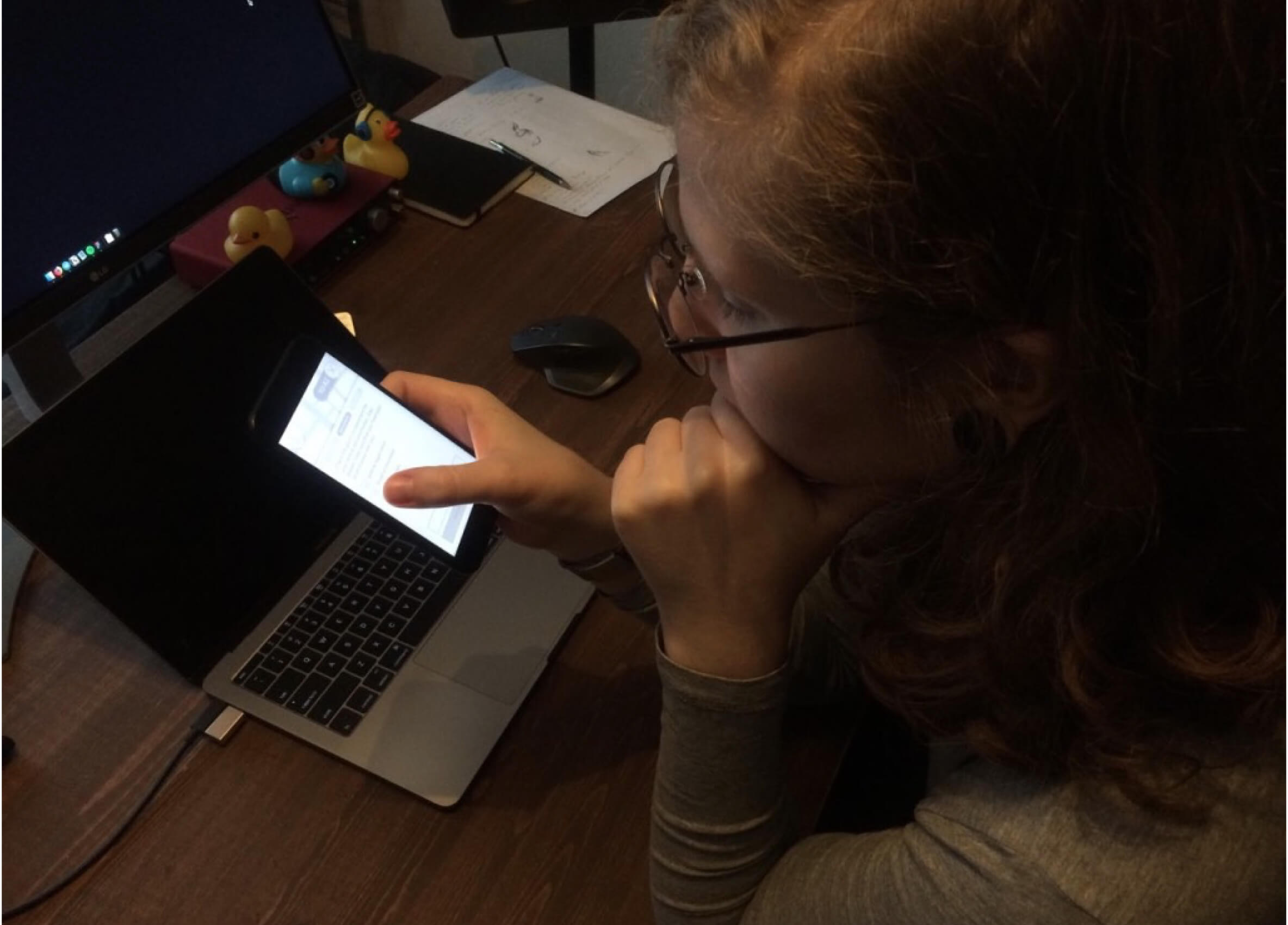 Presentation
I summed up my designs and working notes in a presentation and reported to my designer-colleagues, answering all of their questions. As a result I was offered the position.