Itransition blog
I was responsible for supporting Itransition's blog from 2014 to 2018. During these years I worked closely with authors, wrote articles myself, renewed blog's concept, devised editorial standards and designed covers.
Articles
I worked as an editor with experts' articles and interviewed guests, company's news and my own materials. I made a portrait of a typical reader using personas and JTBD. All material were reviewed by authors and myself from the POV of our reader.
I devised publication plan that comprised new themes for articles, so that the blog would be consistently active throughout the year. If author contacted us wanting to publish a certain article, we simply postponed our own article queue.
Here are some of my favourite publications:
My own articles:
Editorial standards
I tried my best to improve how and what about my colleagues write articles. In the beginning I mostly gave advice and edited materials myself, but after some time I felt that introducing editorial standards would be more efficient. So I summed up a manual for copywriters.
For those inexperienced with writing I made a short summary of rules for a strong text. I also put those rules on a poster, colleagues could keep around their working station.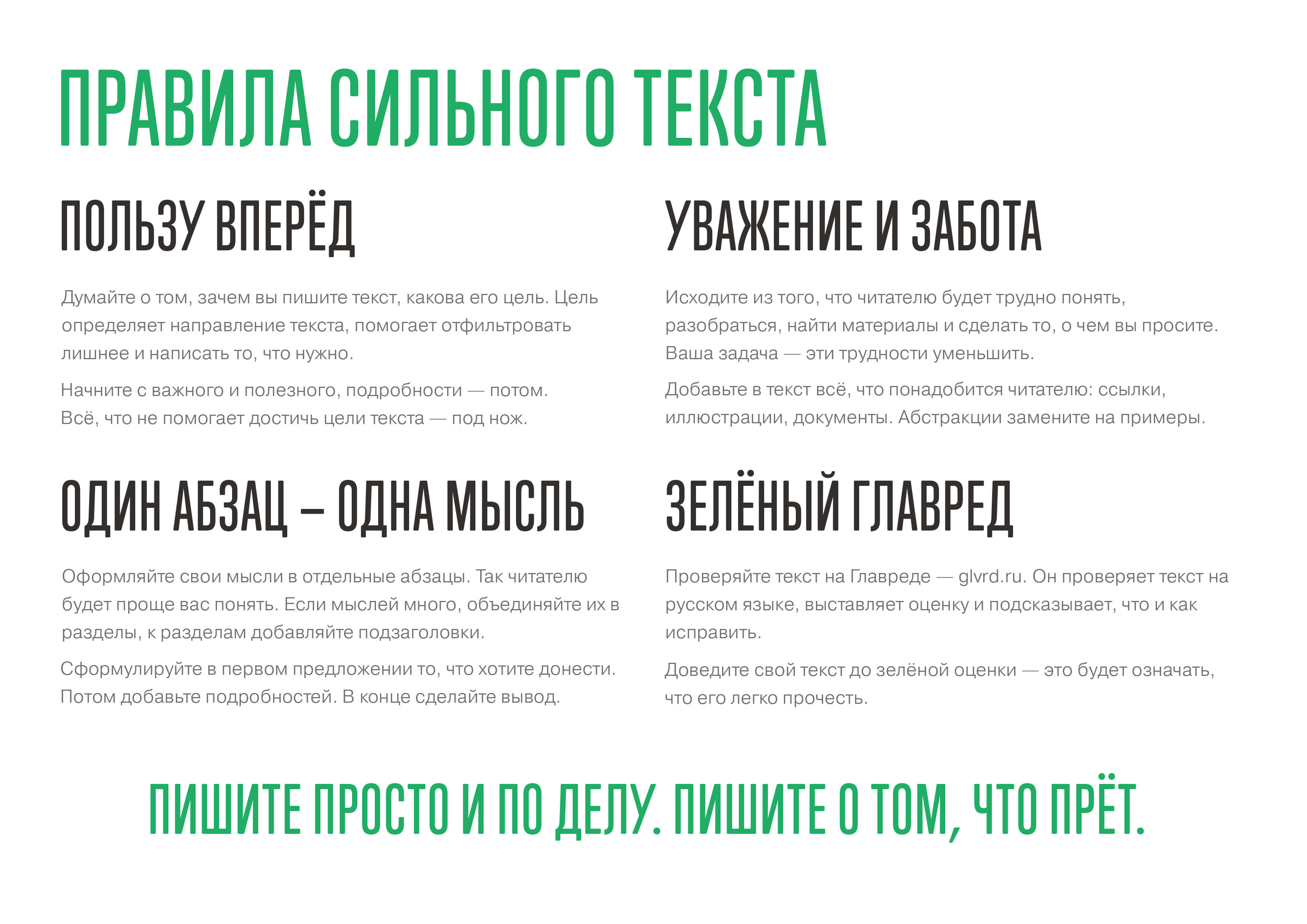 Design
My goal was a steady and meticulous improvement of the blog. At the very beginning articles were only bare text. I added a cover picture and in a collab with our designer devised templates for making illustrations and graphs.
In 2017 new itransition.com site was out and I developed illustration rules for it. Now marketing department can make covers and illustrative materials for the articles without purchasing photostock.
Some museums offer hi-res pictures of their most popular masterpieces FFCU. If substituted for photo-stock pictures, art-pieces will make the blog stand out among its competition without any additional costs from the budget.
But the task of finding appropriate 17th century artwork for an article about modern technology can be challenging. Something ought to be altered or added to the picture without designer's intervention.
I came up with an idea of presenting pictures' characters as clients and developers in absurd scenarios that correspond, though, to articles' subject.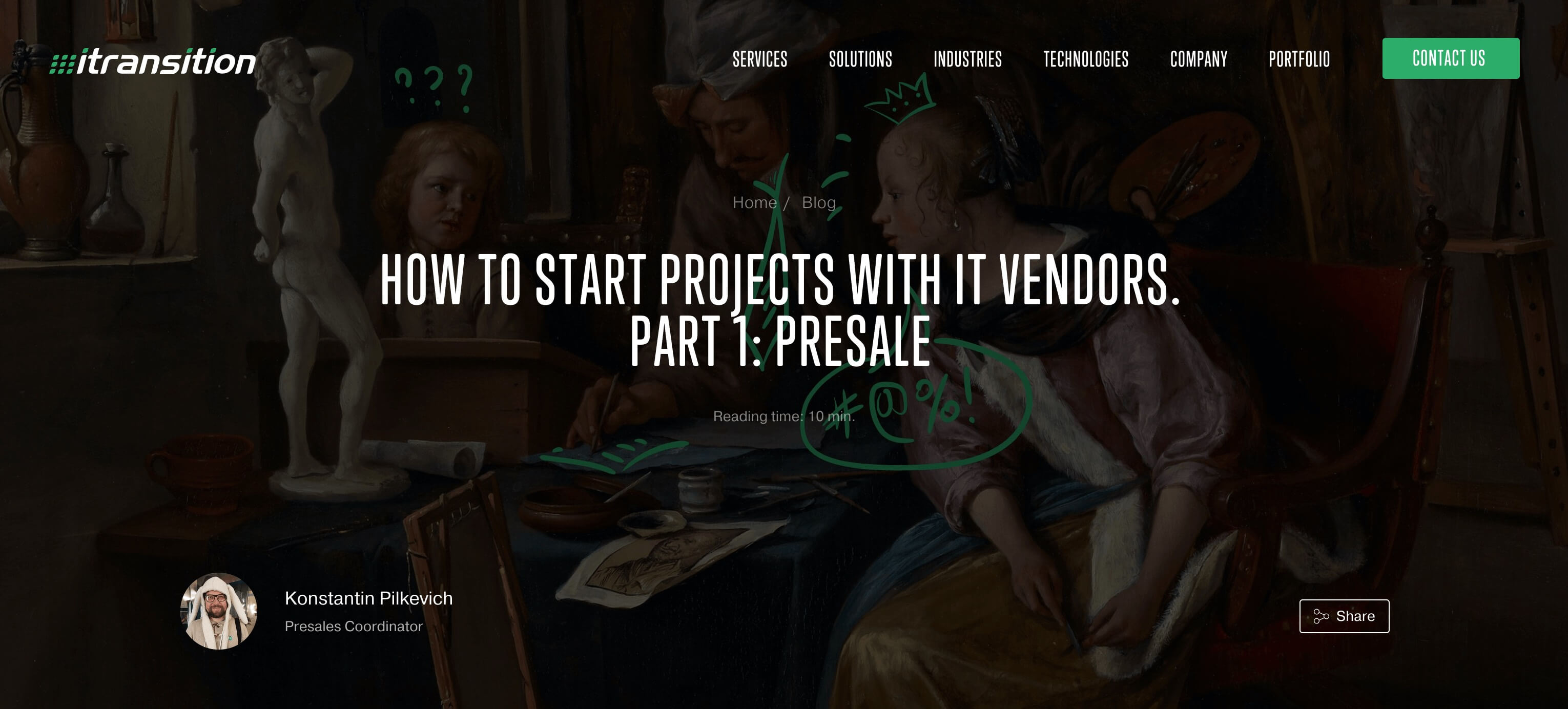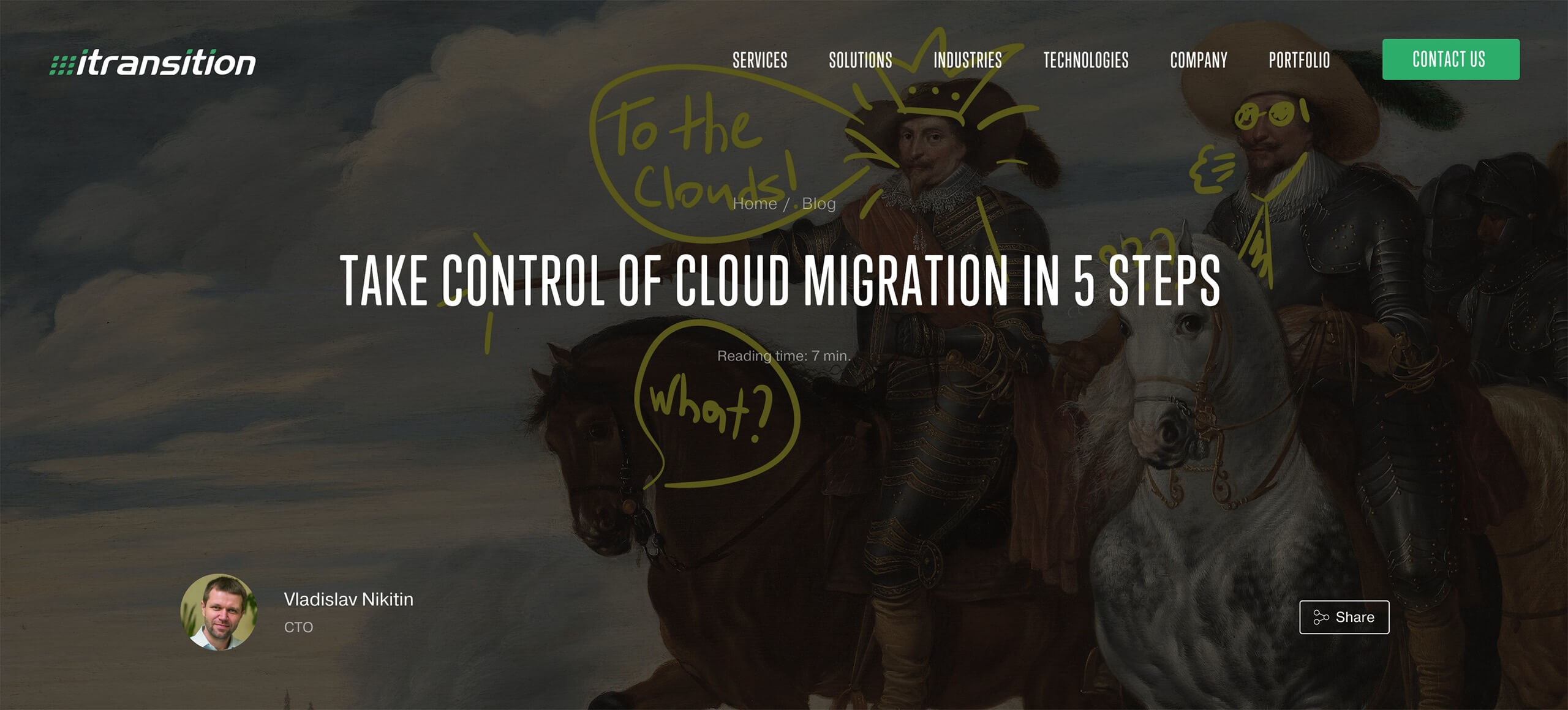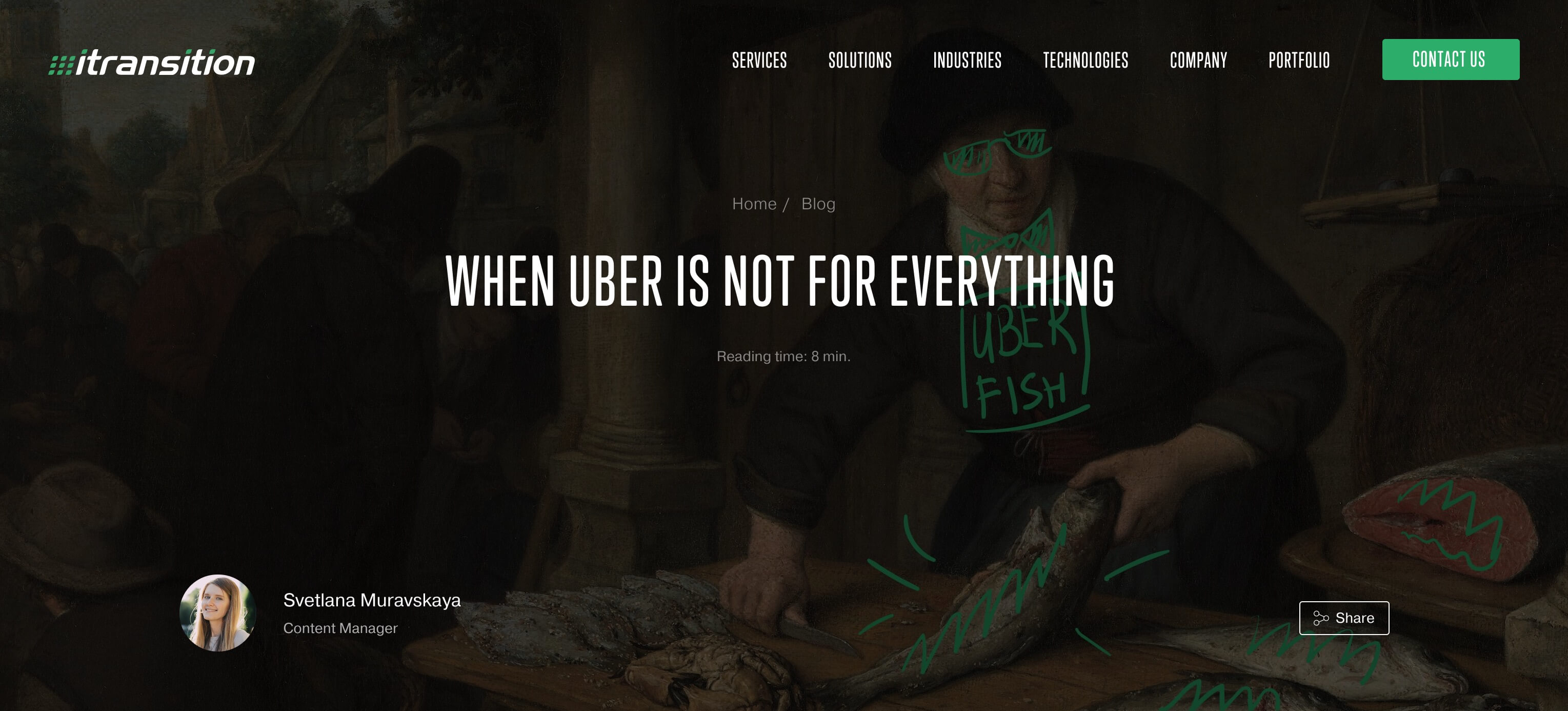 In one week I managed to redesign more than 60 articles for 2014—2016.
Nowadays several articles are being published every week and publishing editors are able to design all the covers without graphic designer: itransition.com/blog